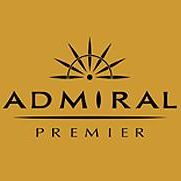 Average EPC info_outline
RM 0.00
Promotion Methods
Adult/Pornographic
Brand Bidding
Cashback
Coupon & Discount Codes
Direct Linking
Display Banner
Email Marketing
Extension & Software
Gambling
Incentived traffic / Loyalty
Interstitial
Pop up, Popunder & Tabunder
Push Notification
Search Engine Marketing
Social Media Platform
Social Messenger App
Offer Description
Our 112 studios and one bedroom suites are designed in a modern European style featuring quality furnishings with discreet Asian accents. Rich Jim Thompson silk are used throughout to compliment the fine fittings and other decorative elements.
Admiral Premier is a luxurious but affordable Bangkok address for discerning long or short stay visitors, providing an oasis of calm and relaxation with perfect privacy and peace of mind.
Our friendly staff is waiting to welcome you with legendary Thai hospitality to make your stay with us as smooth and enjoyable as possible.
***Promotion Method Not Allowed***
Google Adwords – Bidding on all Compass Hospitality brands and a hotel name keywords in "English"
{{ show_view_more_offer_desc ? 'View More' : 'View Less' }}
Commission Structure
Default Commission
6.000% Commission