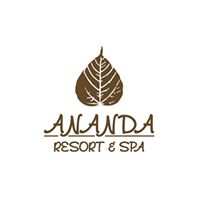 Average EPC info_outline
RM 0.00
Promotion Methods
Adult/Pornographic
Brand Bidding
Cashback
Coupon & Discount Codes
Direct Linking
Display Banner
Email Marketing
Extension & Software
Gambling
Incentived traffic / Loyalty
Interstitial
Pop up, Popunder & Tabunder
Push Notification
Search Engine Marketing
Social Media Platform
Social Messenger App
Offer Description
Ananda Hua Hin Resort & Spa will be opening in the second quarter of 2017. Reservations are available from 1st April 2017 onwards. The beachfront spa-inspired Ananda Hua Hin Resort & Spa will feature guestrooms, suites, villas and extensive facilities across a sprawling 13 acres of lush, landscaped grounds.
All guestrooms enjoy prime views of landscaped pools & gardens from private balconies. Spacious suites have expanded private outdoor terraces with Jacuzzi & gazebo. For guests seeking the ultimate in luxurious resort experience we have the one-bedroom & exclusive two-bedroom pool & lagoon villas.
Facilities include a delectable choice of food & beverage facilities, well-equipped Fitness Centre, Kids' Club facilities, grand ballroom & banquet facilities, special outdoor catering, free-form swimming pools, & personalized services. The resort will feature Ananda Spa with 12 treatment rooms & suites. A range of specialty massages can be enjoyed in the spa or the privacy of your own room.
***Promotion Method Not Allowed***
Google Adwords – Bidding on all Compass Hospitality brands and a hotel name keywords in "English"
{{ show_view_more_offer_desc ? 'View More' : 'View Less' }}
Commission Structure
Default Commission
6.000% Commission