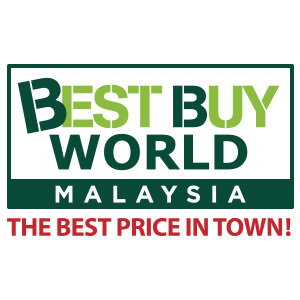 Offer Information
Available Country
Malaysia
Average EPC info_outline
RM 0.11
Promotion Methods
Direct Linking
Search
Sub Affiliate
Email
Software
Display
Coupon & Promotional Codes
Cashback & Loyalty
Incentived Traffic
Textlink
Social Media
Content Sites
Toolbar
Extension
Push Notification
Adult/Pornographic
Brand Bidding
Gambling
Interstitial
Pop up, Popunder & Tabunder
Offer Description
Best Buy World is an online-based online marketplace specializing in cosmetic and beauty products from famous and established brands across the globe that provides a secure and convenient eCommerce environment who love shopping and hunting for bargains online, delivering authentic premium beauty brands and HSA-approved cosmetic products to happy customers at the most competitive prices.
Established in 2009, we currently carry over 80 brands and more than 4000 products from SK-II, Lancome, Estee Lauder, Christian Dior, Kose, Laneige & Clinique to cater to more than 140K shoppers to choose from. We are strategically located in 4 regional offices in Malaysia, Philippines, Hong Kong & Thailand to ensure maximum exposure and logistic coverage in the Asia Pacific.
Our main objective is to create a virtual beauty mall for Malaysians who love shopping and hunting for bargains and the latest beauty trends online. By stocking up on tons of products from leading designers and exclusively-curated brands, we aim to provide a shopping experience for all our consumers so valuable and exciting that they can't find anywhere else. With prices up to 70% off retail, we strive to prove that affordable beauty care is no longer an oxymoron.
Be ready to fall in love with the Best Buy World online shopping experience with their authentic world-class beauty products, and affordable prices, you're sure to get the best of both worlds.
Offer General Information
No conversion capping for this offer.

Self-produced material is allowed but should not contain any misleading claims.

Cookie Period: 30 days
Attention:
The Advertiser require explicit IP address when accessing its product feed. Hence all publisher who wish to utilize Best Buy World product feed will need to submit your IP address to your Publisher Manager who in turn will assist you to pass it over to the advertiser for permission approval.
Terms and Conditions
Please note the following restrictions:
InvolveAsia will not tolerate for any affiliates and it's conversion that come in as a result of non-compliance with the guidelines listed below. Violating affiliates will be blocked from InvolveAsia offers and their accounts will be subject to a formal audit which may result in account suspension or deactivation and payment forfeiture.
We highly recommend you read the guidelines outlined below and It is your sole responsibility to familiarize and comply these guidelines. Any dispute afterward will not be entertain. Should you need further clarity, do contact your Affiliate Manager.
* No usage of copyrighted videos on YouTube or any other video/streaming site.
* No Bot / Software Generated traffic of any kind.
* No Ad Ware / Spyware traffic allowed.
* No Misleading ads or creatives.
* No Substituted Search Engine Results Page.
* No Bundling of this offer with any other offers signup / installation process.
* Duplicate/invalid leads/installs/sales/conversions will be charged back at the end of the month.
* All rules stated under Offers General Information
View More
Commission Structure
Default Commission
Cosmetic
3.15%
Men's Cosmetics
3.15%
Fragrance
3.15%
Bags
3.15%
Accessories
3.15%
Clothing
3.15%
Shoes
3.15%
Others
0.7%
Conversion Flow
Customer click on tracking link.
Customer land on BestBuy-World website and make a purchase.
Customer successfully make payment.