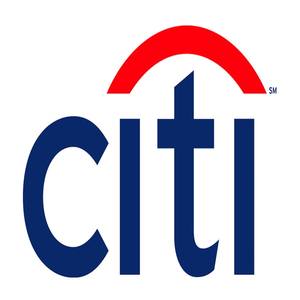 Offer Information
Available Country
Malaysia
Average EPC info_outline
RM 0.08
Promotion Methods
Search Engine Marketing
Email Marketing
Display Banner
Coupon & Discount Codes
Incentivised Traffic
Social Media Platform
Push Notification
Interstitial
Adult/Pornographic
Brand Bidding
Cashback
Direct Linking
Extension & Software
Gambling
Pop up, Popunder & Tabunder
Social Messenger App
Offer Description
Offer General Information:
No conversion capping for this offer.

This offer is a manual tracking basis.

You must only use creative material uploaded in InvolveAsia dashboard for this offer. Any self produced material should be approved in advance by The Advertiser.

Cookie Period: 30 days

Approval ETA: 1-3 days

Submission expiry duration: after 14 days
Attention:
CPA (Credit Card only) status subject to be updated manually within 90 days from the date of submission. Due to strict PDPA, no automation of data processing is able to be arranged.

All lead submission which did not get submitted within same session will be SAVED in the Advertiser's system up to 21 days. Should the same user complete its submission within 21 days from the date of submission drop-out will still be commissionable.
Reference:
To further highlight the whole Offer's commissionable process:
A user who clicks on your tracking link, land on the advertiser website and makes a Credit Card application by completing the submission form is considered as a successful lead generation and commissionable. However, should the user drop off at any given time without completing the whole submission process shall be deemed as "Non-Valid Lead".

The Advertiser's system is linked with Central Credit database in which any applicant (the user) which has poor credit scoring shall be automatically rejected. Hence it will contribute to as "Non-Valid Lead"

All SUBMITTED lead will then undergo a manual approval process involving various background check as well as Phone Call verification.

Only successfully approved Credit Card application with completion of Credit Card issuance shall be deemed as "APPROVED APPLICATION" and commissionable.
Terms and Conditions
Please note the following restrictions:
InvolveAsia will not tolerate for any affiliates and it's the conversion that comes in as a result of non-compliance with the guidelines listed below. Violating affiliates will be blocked from InvolveAsia offers and their accounts will be subject to a formal audit which may result in account suspension or deactivation and payment forfeiture.
We highly recommend you read the guidelines outlined below and It is your sole responsibility to familiarize and comply these guidelines. Any dispute afterward will not be entertain. Should you need further clarity, do contact your Affiliate Manager.
* No usage of copyrighted videos on YouTube or any other video/streaming site.
* No Bot / Software Generated traffic of any kind.
* No Ad Ware / Spyware traffic allowed.
* No Misleading ads or creatives.
* No Substituted Search Engine Results Page.
* No Bundling of this offer with any other offers signup / installation process.
* Duplicate/invalid leads/installs/sales/conversions will be charged back at the end of the month.
* All rules stated under Offers General Information
View More
Commission Structure
Default Commission
Lead Submission (Credit card application and complete all 6 steps of the form)
RM 35
Approved Credit Card Application
RM 196
Conversion Flow
User click on your tracking link.
User land on the advertiser website and apply for credit card by completing all 6 part of the form successfully.
User's credit card application successfully approved by the advertiser within 90 days.