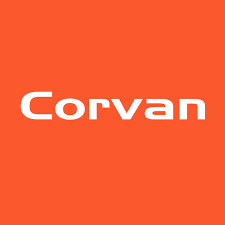 Offer Information
Available Country
Malaysia
Average EPC info_outline
RM 0.00
Promotion Methods
Direct Linking
Search Engine Marketing
Email Marketing
Display Banner
Coupon & Discount Codes
Incentived traffic / Loyalty
Social Media Platform
Push Notification
Extension & Software
Adult/Pornographic
Brand Bidding
Cashback
Gambling
Interstitial
Pop up, Popunder & Tabunder
Social Messenger App
Offer Description
Corvan is the Official Sole Distributor of NEATO, picaMop, picaBot, EVERYBOT, HandiMop in Malaysia. It has one of the best service centres in the world to provide 1st class after sales service to all its product.
http://corvan.com.my
By definition, all Corvan products should not only be functional and aesthetically pleasing, but should also be value for money, ergonomical and robust enough t
o withstand daily usage.


Attention:
This bonus offer goes through Shopee Malaysia, you will earn extra commission of 3.5% whenever customers purchase Corvan products on Desktop or App.

Publishers will still be entitled to receive general commission from Shopee for all other products if user do not purchase Corvan products via Shopee app.

Please be advised all conversion data are subject to a maximum of 2 days data lagging in which all new conversion does not reflect into your reporting dashboard immediately.

Please be advised the commission rate on this page is just for reference by each category, and the Advertiser reserves the right to change the actual rate based on the Advertiser's strategy, including but not limited to specific bonus commission rate.
{{ show_view_more_offer_desc ? 'View More' : 'View Less' }}
Commission Structure
Default Commission
3.500% Commission
Conversion Flow
user click on your tracking link
user land on the advertiser store in Shopee website or app and make any purchase within cookie period
user successfully paid and received its purchase