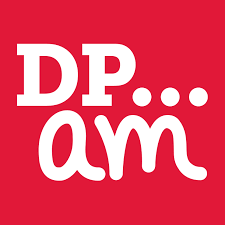 Offer Information
Available Country
Malaysia
Average EPC info_outline
RM 0.05
Promotion Methods
Brand Bidding
Cashback
Coupon & Discount Codes
Direct Linking
Display Banner
Email Marketing
Extension & Software
Incentived traffic / Loyalty
Interstitial
Push Notification
Search Engine Marketing
Social Media Platform
Social Messenger App
Adult/Pornographic
Gambling
Pop up, Popunder & Tabunder
Offer Description
ABOUT DPAM
At DP… am, we develop our stores around a single idea: our clothes, our children, they are one and the same!
A concept which allows us to create fun, creative and original childrens' clothing and accessories, in harmony with the lively, happy optimistic world of children.
So that children develop fully in their young lives, DP… am provides innovative and practical clothing, allowing them the freedom to participate in their everyday activities at school and at play.
… and appreciated by mothers.
Mothers appreciate our values and product range which is as complete as it is suitable! Childrens' clothing and accessories from ages 0 to 14 brought together in one store to make life easier.
ABOUT DPAM Malaysia
The DPAM Malaysia is franchised operated by the company Wing Tai Fashion Sdn Bhd (164658-X).


Offer General Information:
Capping exists for this offer.

This offer accepts Malaysia traffic only.

You must only use creative material uploaded in InvolveAsia dashboard for this offer. Any self produced material should be approved in advance by The Advertiser.

Cookie Period: 30 days
Notice: There is a shared performance cap and may be paused anytime without notification. This program will be shifted to CPS in the near future after campaign ends.


{{ show_view_more_offer_desc ? 'View More' : 'View Less' }}
Commission Structure
Default Commission
Commission
5.15
---
Previous Commission
4.5%
Last Updated 25 January 2021
Conversion Flow
User clicks on tracking link
User land on the advertiser website and make any purchase within cookie period
User successfully paid and receive its purchase