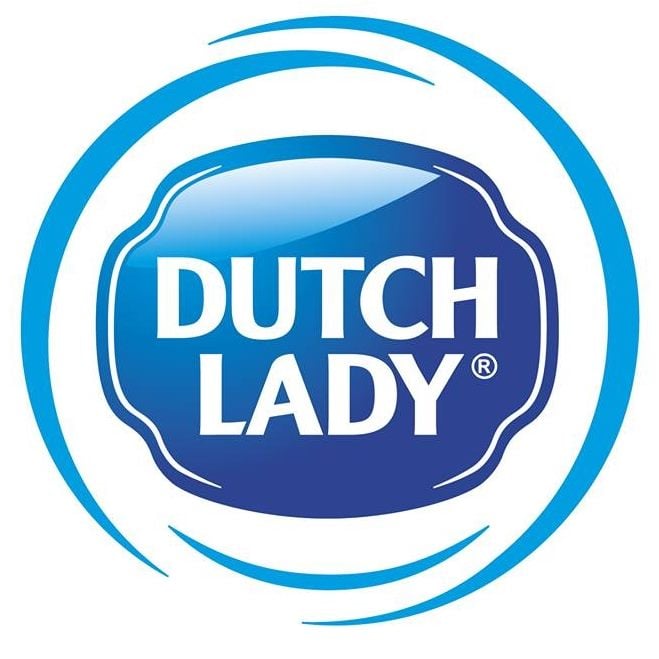 Offer Information
Available Country
Malaysia
Average EPC info_outline
RM 0.92
Promotion Methods
Coupon & Discount Codes
Direct Linking
Display Banner
Extension & Software
Incentived traffic / Loyalty
Interstitial
Pop up, Popunder & Tabunder
Push Notification
Search Engine Marketing
Social Media Platform
Social Messenger App
Adult/Pornographic
Brand Bidding
Cashback
Email Marketing
Gambling
Offer Description
Every mother wants the best for her child. This includes healthy growth and development towards a bright future.
The first few years of a child's life is crucial for cognitive, emotional and social development and as parents, supporting their healthy development with the right nutrition is important. Why do children need to drink milk? Milk is a good source of various nutrients that are important for the perfect growth and development of children because it is rich in essential nutrients such as vitamin D, calcium and various other nutrients.
Studies show that Malaysian children and adolescents do not consume enough milk and dairy products. The trend of children drinking less milk as they grow up, this is worrying especially when it is also in line with the increase in consumption of sugary drinks that are less nutritious such as soft drinks or fruit flavored drinks. All of these unhealthy eating habits contribute to obesity and malnutrition among children.
As parents, we should know the nutritional value of milk for growing children. Dutch Lady formula milk contains higher nutrient content for protein, vitamin D3, vitamin C which is important for growing children. 5X DHA is like a building block for the brain and its importance is clearer for children, as their brains grow rapidly.
Raise a smart and healthy child today with nutritious nutrients from Dutch Lady! Want to try the No.1 brand of mothers in Malaysia!
Get FREE Dutch Lady 123 and Dutch Lady 456 Milk Samples today!
Setiap ibu bapa pilih susu yang terbaik untuk Si Manja. Ini merangkumi pertumbuhan dan perkembangan yang sihat menuju masa depan yang cerah. Untuk pertumbuhan anak yang penting untuk perkembangan kognitif, emosi dan social, sebagai ibu bapa haruslah menyokong perkembangan sihat mereka dengan pemakanan yang betul adalah penting.
Kenapa Si Manja perlu minum susu? Susu merupakan sumber yang baik bagi pelbagai nutrien yang penting untuk pertumbuhan dan perkembangan sempurna kanak-kanak kerana ianya kaya dengan nutrien penting seperti vitamin D, kalsium dan berbagai nutrient lain.
Malangnya kajian menunjukkan bahawa kanak-kanak dan remaja Malaysia tidak mengambil susu dan hasil tenusu secukupnya. Trend kanak-kanak makin kurang minum susu apabila semakin membesar, ini membimbangkan lebih-lebih lagi apabila ia juga sejajar pula dengan peningkatan pengambilan minuman manis yang kurang berkhasiat seperti minuman ringan atau minuman berperisa buah. Semua tabiat pemakanan yang tidak sihat ini menyumbang kepada masalah obesiti dan malnutrisi dalam kalangan kanak-kanak.
Sebagai ibu bapa, kita harus mengetahui khasiat susu untuk kanak-kanak yang sedang membesar. Susu Dutch Lady mengandungi kandungan nutrien yang lebih tinggi untuk protein, vitamin D3, vitamin C yang penting buat kanak-kanak yang sedang membesar. 5X DHA adalah seperti blok bangunan untuk otak dan kepentingannya lebih jelas untuk kanak-kanak, kerana otak mereka berkembang dengan pesat.
Besarkanlah anak yang bijak dan sihat hari ini dengan nutrisi yang berkhasiat daripada Dutch Lady! Nak try pilihan no.1 jenama ibu-ibu di Malaysia?
Dapatkan Sampel Percuma Susu Dutch Lady 123 dan Dutch Lady 456 Hari Ini!!
Offer General Information:
Conversion cap at 2000 valid lead.

This offer accepts local traffic.

You must only use creative material uploaded in InvolveAsia dashboard for this offer. Any self-produced material should be approved in advance by The Advertiser.

Cookie Period: 25 days
Valid Lead Criteria
Leads haven't claim for any free sample from Dutch Lady for the past 6 months
Terms and Conditions
Please note the following restrictions:
InvolveAsia will not tolerate for any affiliates and it's the conversion that comes in as a result of non-compliance with the guidelines listed below. Violating affiliates will be blocked from InvolveAsia offers and their accounts will be subject to a formal audit which may result in account suspension or deactivation and payment forfeiture.
We highly recommend you read the guidelines outlined below and It is your sole responsibility to familiarize and comply with these guidelines. Any dispute afterward will not be entertain. Should you need further clarity, do contact your Affiliate Manager.
* No usage of copyrighted videos on YouTube or any other video/streaming site.
* No Bot / Software Generated traffic of any kind.
* No AdWare / Spyware traffic allowed.
* No Misleading ads or creatives.
* No Substituted Search Engine Results Page.
* No Bundling of this offer with any other offers signup/installation process.
* Duplicate/invalid leads/installs/sales/conversions will be charged back at the end of the month.
* All rules stated under Offers General Information
{{ show_view_more_offer_desc ? 'View More' : 'View Less' }}
Commission Structure
Default Commission
MYR3.50 Commission
Conversion Flow
User click on your tracking link
User land on the advertiser website, register and claim the free sample