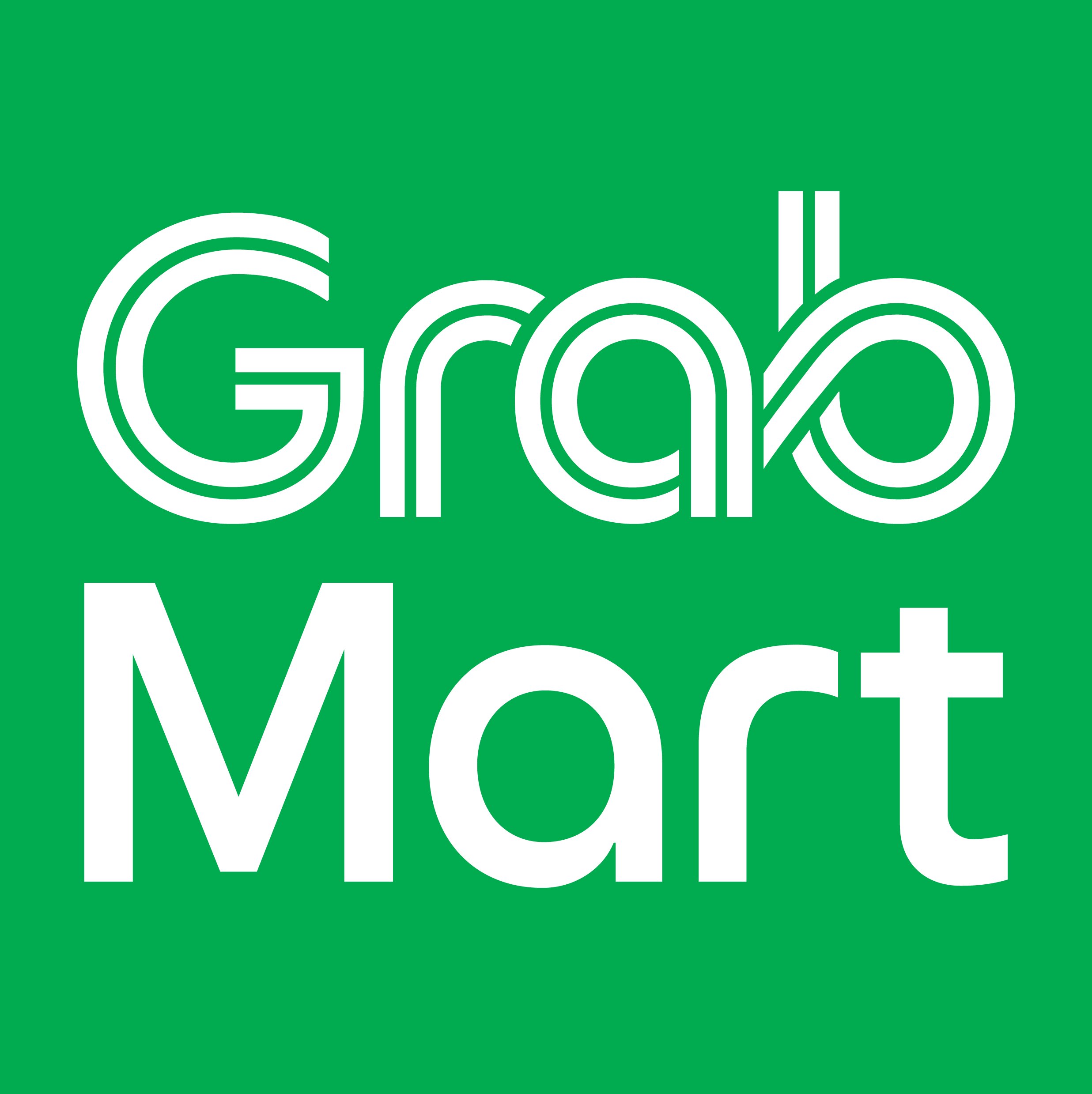 Offer Information
Available Country
Malaysia
Average EPC info_outline
RM 0.00
Promotion Methods
Cashback
Coupon & Discount Codes
Direct Linking
Display Banner
Email Marketing
Incentived traffic / Loyalty
Push Notification
Search Engine Marketing
Social Media Platform
Social Messenger App
Adult/Pornographic
Brand Bidding
Extension & Software
Gambling
Interstitial
Pop up, Popunder & Tabunder
Offer Description
Offer Description
Grab is Southeast Asia's leading super app that provides everyday services such as ride-hailing, food, package, grocery delivery, mobile payments, and financial services to millions of Southeast Asians. In the 12-month period to March 2019, Grab contributed US$5.8 billion to Southeast Asia's economy.
Grab aims to use technology to empower its communities and elevate the quality of live for everyone. To date, we have established a strong presence across 8 countries, 351 cities across Southeast Asia, with over 187 million downloads and 9 million micro-entrepreneurs across our network.
PROGRAM BENEFITS
Competitive payout across the region
30-day attribution window
Exclusive, affiliate-only promo codes and offers*
Incentivized conversions across Grab verticals**
High frequency usage and bookings across Grab verticals
Renown brand name across Southeast Asia which translates to high conversion rate for partners
**Our program payout only applies for GrabFood First Booking now. We are working to roll out incentivized program for more Grab verticals.
Offer General Information:
You must only use creative material uploaded in Involve Asia dashboard for this offer. Any self-produced material should be approved in advanced.
This offer does not allow ads network, sub-network and individual publisher.

Prohibited publisher type:

Ads Network
Sub-network
Individual (Personal Social Page)
Influencers (Less than 10K followers)

Cookie Period: 30 days
Promotion Method Not Allowed
Wrong Install Country
Installs coming through countries outside of Grab's operating GEOs (ID, MY, TH, VN, KH, PH and MM) will be flagged.
Mismatch Conversion Country VS Affiliate Program Country
Conversions mismatch between affiliate program country will be rejected. Example: Partner signs up for Grab's Affiliate Program in Indonesia and resulted in an app conversion in Thailand, this conversion will be rejected.
Old App Versions
Installs coming through App Versions that are 3 versions older than the latest available will be flagged.
Click Injection
Installs that comes within 20 seconds and less from the click would be rejected.
Click Spamming
Site IDs with less than 20% installs showing from the first 2 hours of the clicks will be rejected.
Incentivized Traffic
Site ID with less than 4% retention rate day 2 or less than 8% registration rate will be rejected.
Brand Keyword Bidding
Bidding on Grab's trademark, "Grab" or "Grabtaxi", "Grabcar", "Grabfood" and any keyword string that includes this term. For example, "Grabtaxi promo codes", "Grabfood promo", etc.
Brand Variation Keyword Bidding
Bidding on variations of Grab's trademark. For example, "G rab", "GGrab.com", "www.ggrab.com.sg", "www.grabb.co.id", etc.
Promotional methods via sites that does the following
a. Promotes material that is sexually explicit, hateful, threatening, defamatory, or pornographic; incites violence; or contains nudity or graphic or gratuitous violence.
b. Promotes firearms or weapons.
c. Promotes illegal activities, violates, or encourages others to violate any applicable law, statute, ordinance or regula-tion.
d. Promotes fake or counterfeit items, gambling, or betting.
e. Promotes discrimination based on race, sex, religion, nationality, disability, sexual orientation, or age.
f. Promotes slavery or human trafficking.
g. Infringes or violates any intellectual property right or other proprietary right or contractual right, is libelous or de-famatory or constitutes a breach of any person's privacy or publicity rights, a misrepresentation of facts, or hate speech.
h. Promotes software or services that deliver unsolicited email, phishing, or other unethical online business practices.
i. Participate in fraudulent activities which includes, but not limited to, click spamming, click injections etc,
j. Contains and/or promotes viruses, Trojan horses, worms, time bombs or other similar harmful programming rou-tines - is otherwise inappropriate
Terms and Conditions
Please note the following restrictions:
Involve Asia will not tolerate for any affiliates and it's conversion that come in as a result of non-compliance with the guidelines listed below. Violating affiliates will be blocked from Involve Asia offers and their accounts will be subject to a formal audit which may result in account suspension or deactivation and payment forfeiture.
We highly recommend you read the guidelines outlined below and It is your sole responsibility to familiarize and comply these guidelines. Any dispute afterward will not be entertained. Should you need further clarity, do contact your Affiliate Manager.
No usage of copyrighted videos on YouTube or any other video/streaming site.
No Bot / Software Generated traffic of any kind.
No Ad Ware / Spyware traffic allowed.
No Misleading ads or creatives.
No Substituted Search Engine Results Page.
No Bundling of this offer with any other offers signup / installation process.
Duplicate/invalid leads/installs/sales/conversions will be charged back at the end of the month.
All rules stated under Offers General Information
{{ show_view_more_offer_desc ? 'View More' : 'View Less' }}
Commission Structure
Default Commission
Commission Only For First Order
$0.70 USD
Conversion Flow
User clicks on tracking link
User place first GrabMart Order (New)
Successful checkout