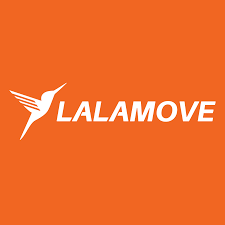 Offer Information
Available Country
Malaysia
Average EPC info_outline
RM 0.73
Promotion Methods
Cashback
Coupon & Discount Codes
Direct Linking
Display Banner
Email Marketing
Extension & Software
Incentived traffic / Loyalty
Interstitial
Pop up, Popunder & Tabunder
Push Notification
Search Engine Marketing
Social Media Platform
Social Messenger App
Adult/Pornographic
Brand Bidding
Gambling
Offer Description
Lalamove connects millions of users with delivery drivers in their local area through our app.
Established in December 2013, Lalamove was created to make on-demand and same-day delivery possible for everyone at the touch of a button. Today, Lalamove operates in 21 markets across Asia, North America, and Latin America, connecting over 7 million customers with a pool of over 700,000 driver partners. Our driver partners operate a vast array of vehicles to suit each market including lorries, vans and cars for deliveries of almost anything of any size. Fleets of two-wheel vehicles are also available for courier services providing fast and low-cost delivery solutions. Through dedicated mobile and web apps, Lalamove seamlessly connects users and drivers around the world to move things that matter.
Lalamove has become the strategic partner for businesses of all sizes to solve their last-mile delivery issues. From independent brick and mortar stores to large restaurants, retail chains and e-commerce businesses, Lalamove helps enterprises from a wide array of industries to scale and outsource their deliveries according to their needs.
Why Join Us?
Competitive CPA with 1 million orders per week
Average over 50K First Time Users per week
Rapidly growing - 200% YoY growth from 2019 in First Time Users
Expanding to new cities every year since launching, and still expanding in SEA
Up to 10% conversion rate
Offer General Information:
This offer accept local traffic only (Kuala Lumpur, Malaysia)

There is shared budget for this offer.

Cookie Period: 28 days
Promotion Method Allowed:
Coupon & Discount Codes
Direct Linking
Display Banner
Email Marketing
Extension & Software
Incentivised Traffic
Interstitial
Pop up, Popunder & Tabunder
Push Notification
Search Engine Marketing (Not allowed to bid on Lalamove brand keywords)
Social Media Platform (Not allowed for paid Facebook/IG ads)
Social Messenger App (Not allowed for paid acebook/IG ads)
Terms and Conditions
Please note the following:
Involve Asia will not tolerate any affiliate with conversions that come in as a result of non-compliance with the guidelines listed below. Violating affiliates will be blocked from Involve Asia offers and their accounts will be subject to a formal audit which may result in account suspension or deactivation and payment forfeiture.
We highly recommend for our affiliates to read and understand the guidelines outlined below and note that it shall be your sole responsibility to familiarize and comply these guidelines. Any dispute afterward will not be entertained. Should you need further clarity, please contact your Affiliate Manager.
* No paid ads on Facebook/Instagram and not allowed to bid on brand keywords.
* No usage of copyrighted videos on YouTube or any other video/streaming site.
* No Bot / Software Generated traffic of any kind.
* No Ad Ware / Spyware traffic allowed.
* No Misleading ads or creatives.
* No Substituted Search Engine Results Page.
* No Bundling of this offer with any other offers signup / installation process.
* Duplicate/invalid leads/installs/sales/conversions will be charged back at the end of the month.
* All rules stated under Offers General Information.
{{ show_view_more_offer_desc ? 'View More' : 'View Less' }}
Commission Structure
Default Commission
First order placed
USD1.61
Conversion Flow
Click on tracking link
Install the app install and made the 1st order or with existing app
Success driver assigned for the order within cookies period