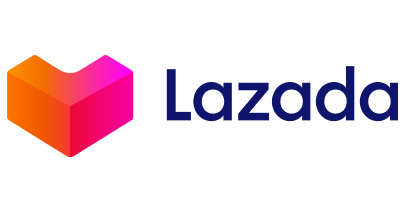 Offer Information
Available Country
Malaysia
Average EPC info_outline
RM 0.00
Promotion Methods
Display
Textlink
Social Media
Content Sites
Adult/Pornographic
Brand Bidding
Cashback & Loyalty
Coupon & Promotional Codes
Direct Linking
Email
Extension
Gambling
Incentived Traffic
Interstitial
Pop up, Popunder & Tabunder
Push Notification
Search
Software
Sub Affiliate
Toolbar
Offer Description
As the leading online shopping site in the country, there's only one thing Lazada brings to the table—countless products and brands for shoppers to choose from! Whether you are into the latest trends of fashion or the recent releases of gadgets, fill all of that and more when you shop at Lazada. Our website got the best and the hottest deals when it comes to fashion apparels, high tech electronics and many more. With the convenience that online shopping brings, and the low prices that the Lazada items have, there is no better place for you to shop your items online. So turn on that shopping spree mode of yours, and checkout our highlights section and then you can work your way through.
Offer General Information:
The commission of this offer have two types - CPUV and CPS

This offer accepts Malaysia traffic only.

This offer accepts mobile traffic.

Malaysia based with at least 80% of local followers.
Must be individuals promoting with social media assets.
This offer is dedicated for content creator such as influencer, youtuber, blogger, writers, photographer, videographer etc.
You may join if you will be promoting on Facebook, Instagram, Youtube, blogs (etc)
Influencer shall respond within 24 hours of offer to accept or decline the Project. Failure to respond in such time will be deemed declining.
Each sponsored photo or video shall allow Lazada MY to have a maximum 2 (two) revisions if applicable.
Influencers shall be responsible for creating caption/content with the requirements specified by Lazada MY if any.
Include a disclaimer that the post is sponsored, tag Lazada MY in all the exposure and also include hashtags specified by Lazada MY e.g. #LazadaMY
Influencer is encouraged to support the performance of the sponsored post via Influencers social media channels as this is a performance based partnership, the better the performance (unique visits & cost per sales) , the higher is the payout.
The Influencer will report to Involve Asia regarding content performance report after the post is published.
Influencer will be paid based on the unique visits and sales driven from their tracking url.
CPUV Terms:
Payment Terms - 21 days after validation
CPS Terms:
Validation Period: 45 days on the following month
Payment Term: 30 days after validation
Terms and Conditions
Please note the following restrictions:
InvolveAsia will not tolerate for any affiliates and it's conversion that come in as a result of non-compliance with the guidelines listed below. Violating affiliates will be blocked from InvolveAsia offers and their accounts will be subject to a formal audit which may result in account suspension or deactivation and payment forfeiture.
We highly recommend you read the guidelines outlined below and It is your sole responsibility to familiarize and comply these guidelines. Any dispute afterward will not be entertain. Should you need further clarity, do contact your Affiliate Manager.
* No usage of copyrighted videos on YouTube or any other video/streaming site.
* No Bot / Software Generated traffic of any kind.
* No Ad Ware / Spyware traffic allowed.
* No Misleading ads or creatives.
* No Substituted Search Engine Results Page.
* No Bundling of this offer with any other offers signup / installation process.
* Duplicate/invalid leads/installs/sales/conversions will be charged back at the end of the month.
* All rules stated under Offers General Information
View More
Commission Structure
2.50% Commission
Mobiles & Tablets
2.50% Commission
Computers & Laptops
2.50% Commission
Televisions & Videos
2.50% Commission
Cameras & Drones
2.50% Commission
Small Appliances
14% Commission
Women's Shoes and Clothing
14% Commission
Bags and Travel
14% Commission
Sports & Outdoors
7.00% Commission
Media, Music & Books
7.00% Commission
Groceries
7.00% Commission
Stationery & Craft
7.00% Commission
Bedding & Bath
7.00% Commission
Furniture & Organization
7.00% Commission
Tools & Home Improvement
7.00% Commission
Laundry & Cleaning Equipment
7.00% Commission
Kitchen & Dining
8.50% Commission
Digital Goods
8.50% Commission
Digital Utilities - New
8.50% Commission
Services - New
7% Commission
Lighting & Décor
2.50% Commission
Monitors & Printers 2.00% 2.50% Smart Devices
2.50% Commission
Smart Devices
2.50% Commission
Data Storage
7.00% Commission
Outdoor & Garden - New
7.00% Commission
Household Supplies
2.50% Commission
Large Appliances
14% Commission
Men's Shoes and Clothing
14% Commission
Watches Sunglasses Jewellery
2% Commission
Free Sample (Flexi Combo)
2% Commission
Service Product
2% Commission
Special Digital Products
7% Commission
Mother & Baby
7% Commission
Toys & Games
7% Commission
Pet Supplies
Conversion Flow
User click on the tracking link
User land on lazada Mobile app and made any purchase within cookie period
User successfully paid and receive his/her purchase
There are no ongoing campaigns from this merchant