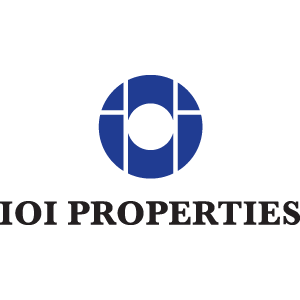 Offer Information
Available Country
Malaysia
Average EPC info_outline
RM 0.00
Promotion Methods
Direct Linking
Search Engine Marketing
Brand Bidding
Email Marketing
Display Banner
Coupon & Discount Codes
Incentived traffic / Loyalty
Social Media Platform
Adult/Pornographic
Cashback
Extension & Software
Gambling
Interstitial
Pop up, Popunder & Tabunder
Push Notification
Social Messenger App
Offer Description
IOI Properties Group Berhad ("IOIPG") is one of Malaysia's leading public-listed property developers. It has built a solid reputation as the esteemed property arm of IOI Group prior to its successful listing onto the Main Board of Malaysian Stock Exchange on 15 January 2014.
Today, IOIPG is renowned as one of the largest property companies in the country with a proven track record spanning more than three decades in the property development industry. Its principal activities include property development, property investment, leisure and hospitality. It has successfully developed sustainable townships in sought-after regions of Klang Valley and Johor in Malaysia while embarking on property developments in Singapore and the People's Republic of China. IOIPG currently has a total of 10,000 acres of landbank in Malaysia and abroad.
Offer General Information:
No conversion capping for this offer.
This campaign will be for N'dira Townhouse showroom visit and is only commisionable for successful showroom visit.
This campaign is only commisionable for 1st time visit.
This offer accepts Malaysia traffic only.
You must only use creative material uploaded in InvolveAsia dashboard for this offer. Any self-produced material should be approved in advance by The Advertiser.
Cookie Period: 30 days
Validation Period: 10 days on the following month
Payment Term: 30 days after validation
Terms and Conditions
Please note the following restrictions:
InvolveAsia will not tolerate for any affiliates and it's conversion that come in as a result of non-compliance with the guidelines listed below. Violating affiliates will be blocked from InvolveAsia offers and their accounts will be subject to a formal audit which may result in account suspension or deactivation and payment forfeiture.
We highly recommend you read the guidelines outlined below and It is your sole responsibility to familiarize and comply these guidelines. Any dispute afterward will not be entertain. Should you need further clarity, do contact your Affiliate Manager.
* No usage of copyrighted videos on YouTube or any other video/streaming site.
* No Bot / Software Generated traffic of any kind.
* No Ad Ware / Spyware traffic allowed.
* No Misleading ads or creatives.
* No Substituted Search Engine Results Page.
* No Bundling of this offer with any other offers signup / installation process.
* Duplicate/invalid leads/installs/sales/conversions will be charged back at the end of the month.
* All rules stated under Offers General Information
{{ show_view_more_offer_desc ? 'View More' : 'View Less' }}
Commission Structure
Default Commission
Successful first time showroom visit
RM50
Conversion Flow
Click on tracking link and redirected to advertiser website
Successfully sign up the form for N'dira Townhouse showroom interest form
Successfully turn up for the showroom visit