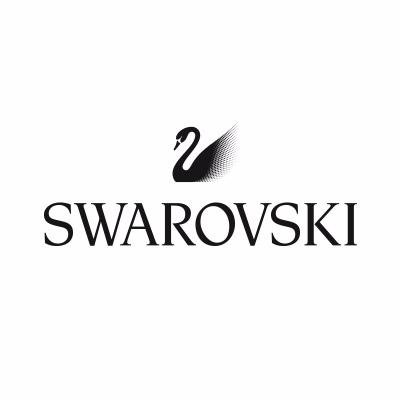 Average EPC info_outline
RM 0.24
Promotion Methods
Cashback
Coupon & Discount Codes
Direct Linking
Display Banner
Incentived traffic / Loyalty
Interstitial
Pop up, Popunder & Tabunder
Push Notification
Search Engine Marketing
Social Media Platform
Social Messenger App
Adult/Pornographic
Brand Bidding
Email Marketing
Extension & Software
Gambling
Offer Description
Founded in 1895, Swarovski is a premier jewelry and accessory brand with the tradition of delivering
extraordinary everyday style to women around the world.
Swarovski has a wide range of products including jewelry (necklaces, earrings, bracelets, etc), watches,
accessories, decorations, and gifts. Customers can enjoy attractive promotions and free shipping during
shopping periods.

Why Join Us?
1. Competitive CPA with chances of upsized commission
2. Constantly updating promotions and offers
3. Fascinating variety of products
4. Frequent product launches and new innovations
5. Perfect gift giving ideas
6. Customer benefits such as free shipping, free greeting card and gift bag
7. Customized creatives/media ads


Offer General Information:
• Cookie Period: 30 days
• Validation: Every beginning of the month
Keyword advertising rules:
• The use of the trademarks "Swarovski", "Swarovski Shop", "Swarovski Online Shop" in Display URL, Click URL or as Keywords are not allowed.
• Use of typo or other brand related domains is forbidden.
• Use of misleading texts is forbidden.
• Use of brands or trademarks of competitors in the ad text or as keywords is forbidden. * Content usage Guidelines for affiliate partners.
• The takeover of texts and images from Swarovski.com is possible and encouraged for Swarovski affiliate partners, if:
• The source is clearly marked as "Source: www.swarovski.com" and hyperlinked to http://www.swarovski.com
• The affiliate partner is not allowed to claim ownership or editorship of the content
• The images and texts are used "as is" without alterations and marked with: "(c) Swarovski".

Terms and Conditions
Please note the following restrictions:
InvolveAsia will not tolerate for any affiliates and it's conversion that come in as a result of non-compliance with the guidelines listed below. Violating affiliates will be blocked from InvolveAsia offers and their accounts will be subject to a formal audit which may result in account suspension or deactivation and payment forfeiture.

We highly recommend you read the guidelines outlined below and It is your sole responsibility to familiarize and comply these guidelines. Any dispute afterward will not be entertained. Should you need further clarity, do contact your Affiliate Manager.

*No usage of copyrighted videos on YouTube or any other video/streaming site.
*No Bot / Software Generated traffic of any kind.
*No Ad Ware / Spyware traffic allowed.
*No Misleading ads or creatives.
*No Substituted Search Engine Results Page.
*No Bundling of this offer with any other offers signup / installation process.
*Duplicate/invalid leads/installs/sales/conversions will be charged back at the end of the month.
*All rules stated under Offers General Information
{{ show_view_more_offer_desc ? 'View More' : 'View Less' }}
Commission Structure
Default Commission
5.6%
Full price items
2.8%
Sale discounted items
Conversion Flow
user click on your tracking link
user land on the advertiser website and make any purchase within cookie period
user successfully paid and receive its purchase