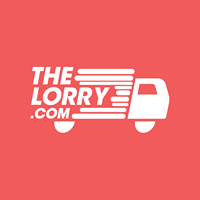 Average EPC info_outline
RM 0.00
Promotion Methods
Adult/Pornographic
Brand Bidding
Cashback
Coupon & Discount Codes
Direct Linking
Display Banner
Email Marketing
Extension & Software
Gambling
Incentived traffic / Loyalty
Interstitial
Pop up, Popunder & Tabunder
Push Notification
Search Engine Marketing
Social Media Platform
Social Messenger App
Offer Description
TheLorry is an on-demand platform for house moving, lorry rental, office moving, furniture transport and more.
Gone are the days where you have to spend precious hours looking up and comparing quotes from lorry providers. With TheLorry, you will get quotation in under 30 seconds. It is that simple.
We partner with reputable and experienced lorry providers to ensure that your goods will be transported safely and securely to your final destination.
{{ show_view_more_offer_desc ? 'View More' : 'View Less' }}
Commission Structure
Default Commission
3.500% Commission