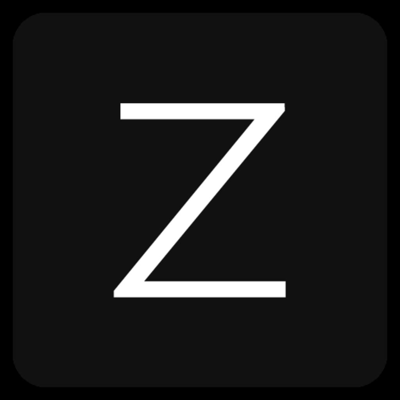 Offer Information
Available Country
Malaysia
Average EPC info_outline
RM 0.42
Promotion Methods
Social Media Platform
Social Messenger App
Adult/Pornographic
Brand Bidding
Cashback
Coupon & Discount Codes
Direct Linking
Display Banner
Email Marketing
Extension & Software
Gambling
Incentived traffic / Loyalty
Interstitial
Pop up, Popunder & Tabunder
Push Notification
Search Engine Marketing
Offer Description
ZALORA is Asia's leading online fashion destination. We are the largest and fastest growing fashion-focused e-commerce site in Southeast Asia. Founded in early 2012, we are present in Singapore, Indonesia, Malaysia & Brunei, the Philippines, Taiwan and Hong Kong.
Offer General Information:
No conversion capping for this offer.
Multiple conversions per click are not allowed.
This offer accepts individual influencers only.
Individuals utilising own social media platforms.
Individual contributor with the branding of the individual. Not the branding of a company despite it being run by a single person.
You must only use creative material uploaded in InvolveAsia dashboard for this offer. Any self-produced material should be approved in advance by The Advertiser.
Cookie Period: 7 days.

Publisher approval may take up to 7 days.
Attention:
* All conversion with Affiliate Exclusive Voucher/Discount Code which does not explicitly provide to you by the Advertiser shall be rejected
* Protected SEM Bidding Keywords Publishers cannot bid on ZALORA keywords or any misspellings of ZALORA
* Negative Matching for Protected Keywords were Required when promoting in any search engine
* No Direct Linking in any form of promoting manner
* Prohibited Web Site Domain Keywords ZALORA, or any misspellings of ZALORA
* For email marketing, the email must be clear it came from the Partner and not from ZALORA directly. The Partner is not allowed to use the brand ZALORA in the subject of the email. Email must be approved by ZALORA. Don't use the brand name in HTML, image links, destination links, image name, text mail. The image must be hosted on the affiliate's side. Partner must fill in his/her name
* All social media marketing was permitted ONLY IF ZALORA gives permission to a publisher is advertising on Facebook allowed. No paid Facebook Ads featuring ZALORA brand. No creation of Facebook fan pages with ZALORA brand. Publishers cannot feature ZALORA on their personal Facebook pages. No direct Facebook (publisher must link to their website, not ZALORA). (Use of Display URL)
* Coupons and Promotional Codes Publishers may only use coupons and promotional codes that are provided exclusively through the affiliate program
* Orders which involve the Brand Ambassador Program's or Partnership (not communicated by Affiliate Team) voucher codes were NOT commissionable. It is advisable to all affiliate do not abuse or exploit such material.
Terms and Conditions
Please note the following restrictions:
InvolveAsia will not tolerate for any affiliates and it's conversion that comes in as a result of non-compliance with the guidelines listed below. Violating affiliates will be blocked from InvolveAsia offers and their accounts will be subject to a formal audit which may result in account suspension or deactivation and payment forfeiture.
We highly recommend you read the guidelines outlined below and It is your sole responsibility to familiarize and comply with these guidelines. Any dispute afterward will not be entertain. Should you need further clarity, do contact your Affiliate Manager.
* No usage of copyrighted videos on YouTube or any other video/streaming site.
* No Bot / Software Generated traffic of any kind.
* No Ad Ware / Spyware traffic allowed.
* No Misleading ads or creatives.
* No Substituted Search Engine Results Page.
* No Bundling of this offer with any other offers signup / installation process.
* Duplicate/invalid leads/installs/sales/conversions will be charged back at the end of the month.
* All rules stated under Offers General Information
{{ show_view_more_offer_desc ? 'View More' : 'View Less' }}
Commission Structure
Default Commission
10.000% Commission
Conversion Flow
user click on your tracking link
user land on the advertiser website and make any purchase within cookie period
user successfully paid and receive its purchase